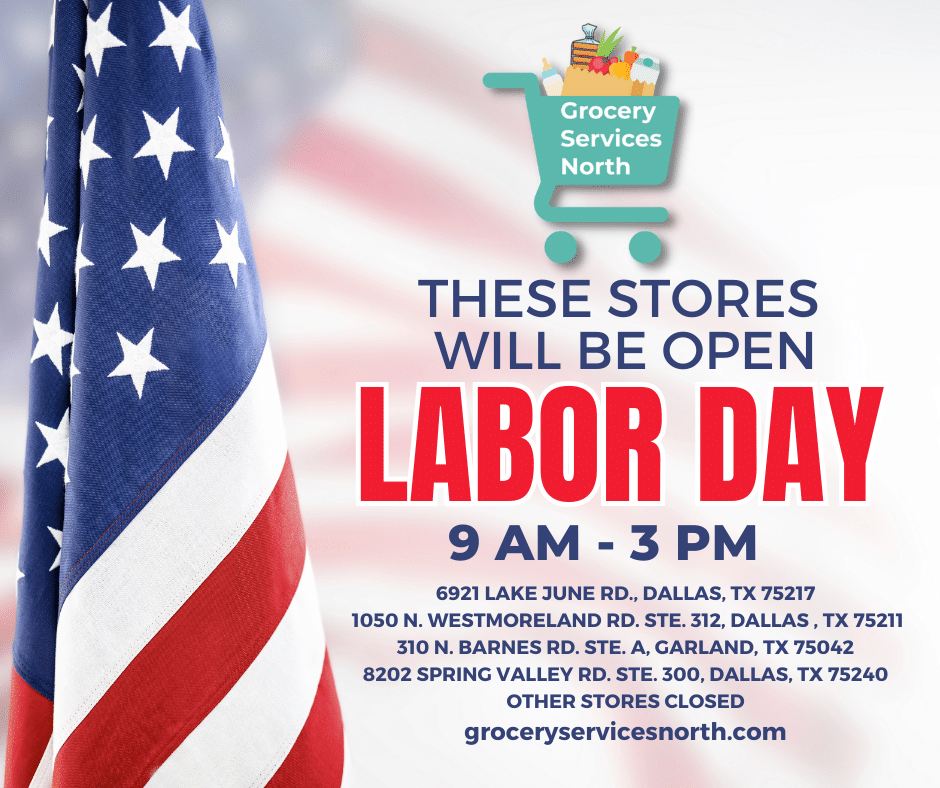 Grocery Services North will open 4 stores Labor Day, Monday Sept. 4th.
The following stores will be open from 9 AM to 3 PM.
Lake June, located at 6921 Lake June Rd., Dallas, TX 75217
Westmoreland, located at 1050 N. Westmoreland Rd. Ste. 312, Dallas , TX 75211
Garland, located at 310 N. Barnes Rd. Ste. A, Garland, TX 75042
Spring Valley, located at 8202 Spring Valley Rd. Ste. 300, Dallas, TX 75240
All other stores will be closed, and will resume normal hours the next day.